An evolving project by Eva Oh inspired by tea ceremony and the kink community.
Mistress Mari
Toronto, Canada
Lucy Sweetkill
New York City, USA
Adreena Angela
London, UK
Mistress Ezada Sinn
Bucharest, Romania
Dominatrix Iris
Los Angeles, USA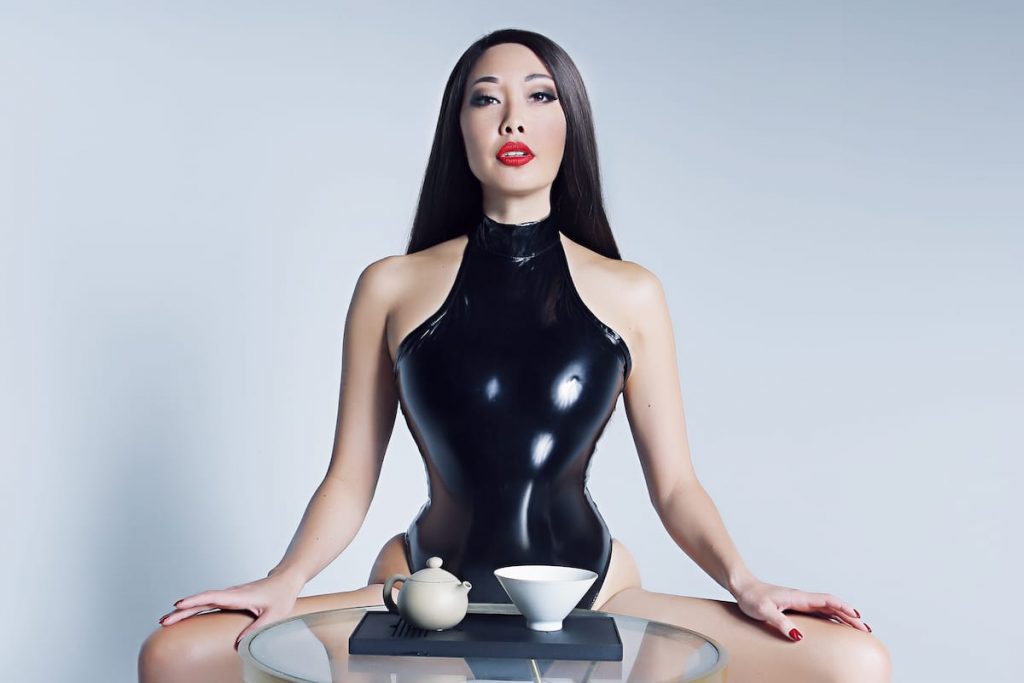 Private #teakink Ceremonies
I will pour you a tea of my choice whilst dressed in latex, and we may also indulge in conversation under my direction. Please make an application for Singapore, Hong Kong and Shanghai.
All other locations must be received through my online BDSM training site.