An evolving project by Eva Oh inspired by tea ceremony and the kink community.
#teakink aims to demystify BDSM and sexuality through the intimacy of tea ceremony and culture.
The first instalment is a video interview series that features some of the world's most renowned Dominatrices. The second is an event series hosted worldwide.
Further instalments including private ceremonies and tea ceremonial-bondage furniture are in progress and development.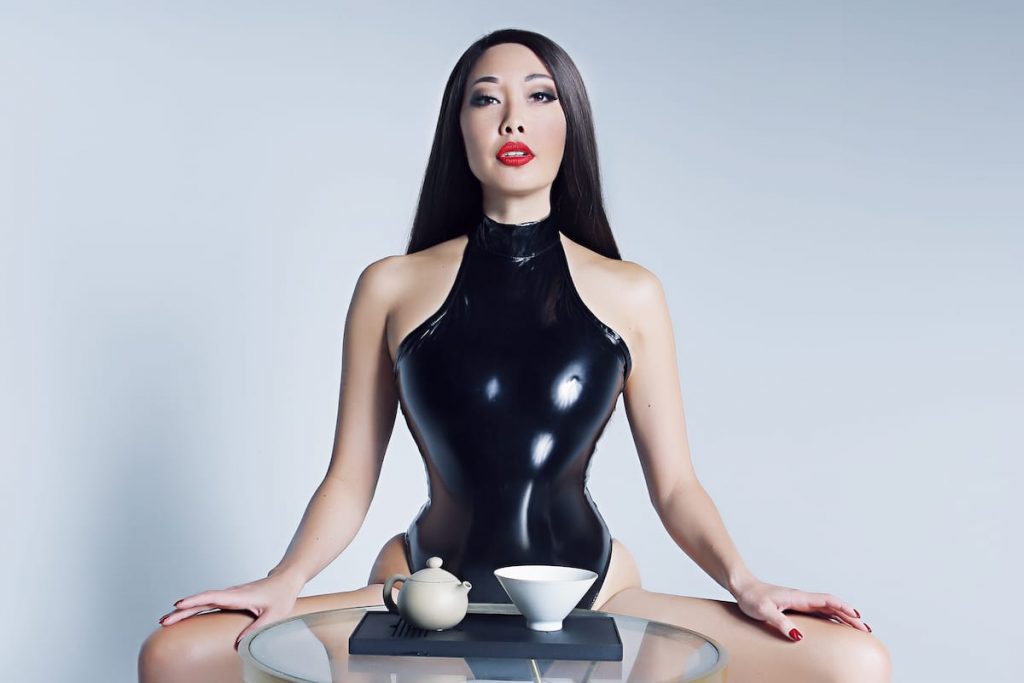 Private #teakink Ceremonies
I will pour you a tea of my choice whilst dressed in latex, and we may also indulge in conversation under my direction. Please make an application for Singapore, Hong Kong and Shanghai.
All other locations must be received through my online BDSM training site.